LEAD CLIMBING
LEARNING TO LEAD COURSES
Take your climbing to the next level
Learn how to safely lead climb and belay with a qualified climbing instructor on the biggest and best range of leading routes in the country. Discover the excitement that comes with climbing on the 'sharp end' of the rope.*
Core skills taught include:
How to clip
Spotting
How to tie in
How to fall safely
How to position your body safely while climbing and belaying
Route identification
Rope management
Common mistakes to avoid
Safety calls and checks
How to anchor a lighter belayer
Dynamic lead belaying techniques
Belaying with a brake assisted 'ATC' style and Petzl Gri Gri devices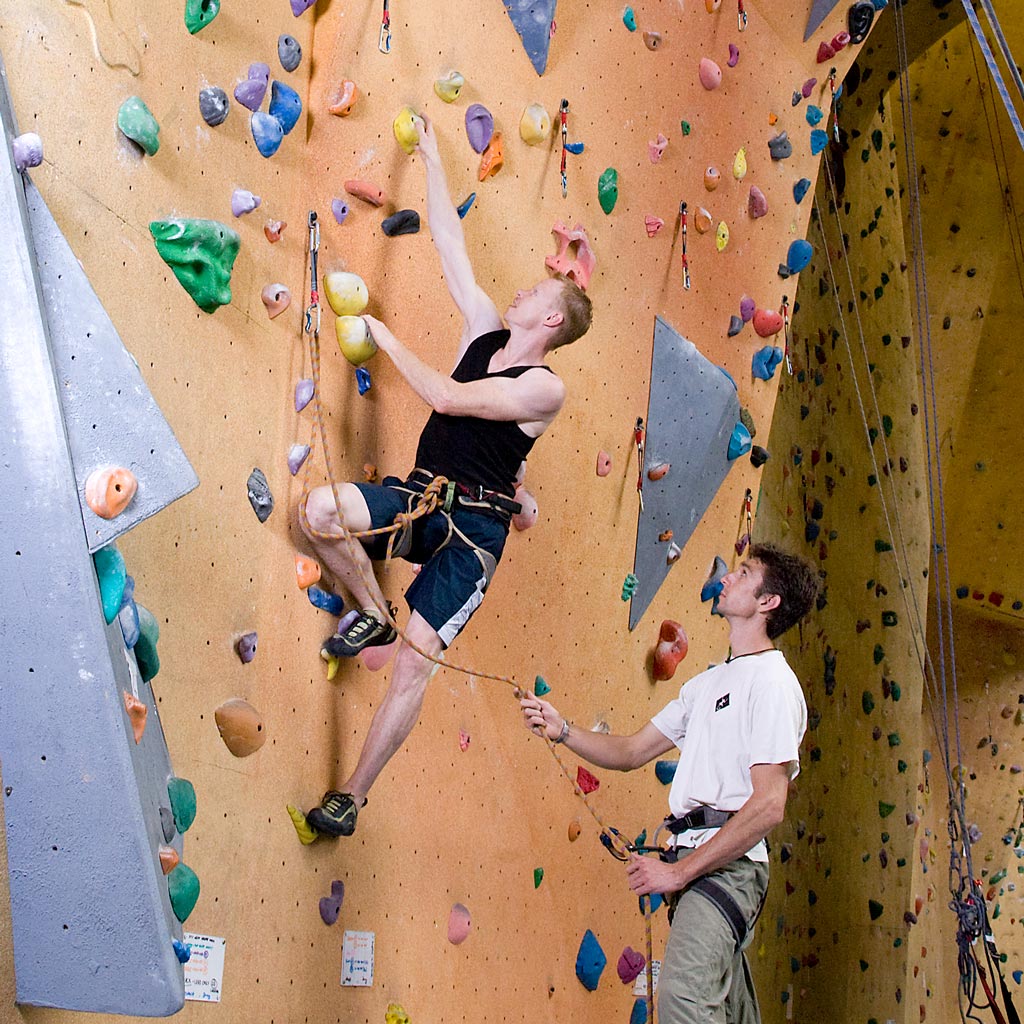 Lead Course Information
---
Scheduled Times
9.00am – 3.30 pm* each Saturday. Additional days may also be offered. Check the dates in the booking page for available course dates.
---
Cost
$150 per person (excluding gym entry)
---
What's included
All ropes and hardware are supplied. Harnesses and shoes are able to be rented on the day.
---
Course pre-requisites
It's highly recommended that you can comfortably climb a minimum Grade 17 leading up to the course.
---
Lead certification
Successful completion of the course entitles lead certification at SICG, St Peters.
---
Training Location
Sydney Indoor Climbing Gym,
1-7 Unwins Bridge Rd,
St Peters, NSW 2044
---
* Course finishing times are approximate and may differ than specified
Sefton
---
Andrew is an incredibly capable instructor and an expert in distilling complicated techniques into sections that were easy to understand and practice. His lead climbing instruction course was both entertaining and informative, weaving stories from his extensive experience (both locally and overseas) into practical examples of the skills and safety protocols that we were required to master.

Although the participants in our group came from a wide range of different climbing backgrounds and skill levels, Andrew was patient and encouraging towards each of us and paid special attention when required to ensure that none of us were left behind.

I would thoroughly recommend attending any course that Andrew is involved in if you want to up skill your climbing ability and ignite your passion for the sport.
Frank
---
Great instructor, was very patient and ensured that we were familiar with the techniques through repetition before moving on with the lesson.