LEAD CLIMBING
LEARNING TO LEAD COURSES
Take your climbing to the next level
Learn how to safely lead climb and belay with a qualified climbing instructor on the biggest and best range of leading routes in the country. Discover the excitement that comes with climbing on the 'sharp end' of the rope.*
Core skills taught include:
How to clip
Spotting
How to tie in
How to fall safely
Body positioning
Route identification
Rope management
Common mistakes to avoid
Safety calls and checks
How to anchor a lighter belayer
Dynamic lead belaying techniques
Belaying with an 'ATC' and/or Gri Gri 2 device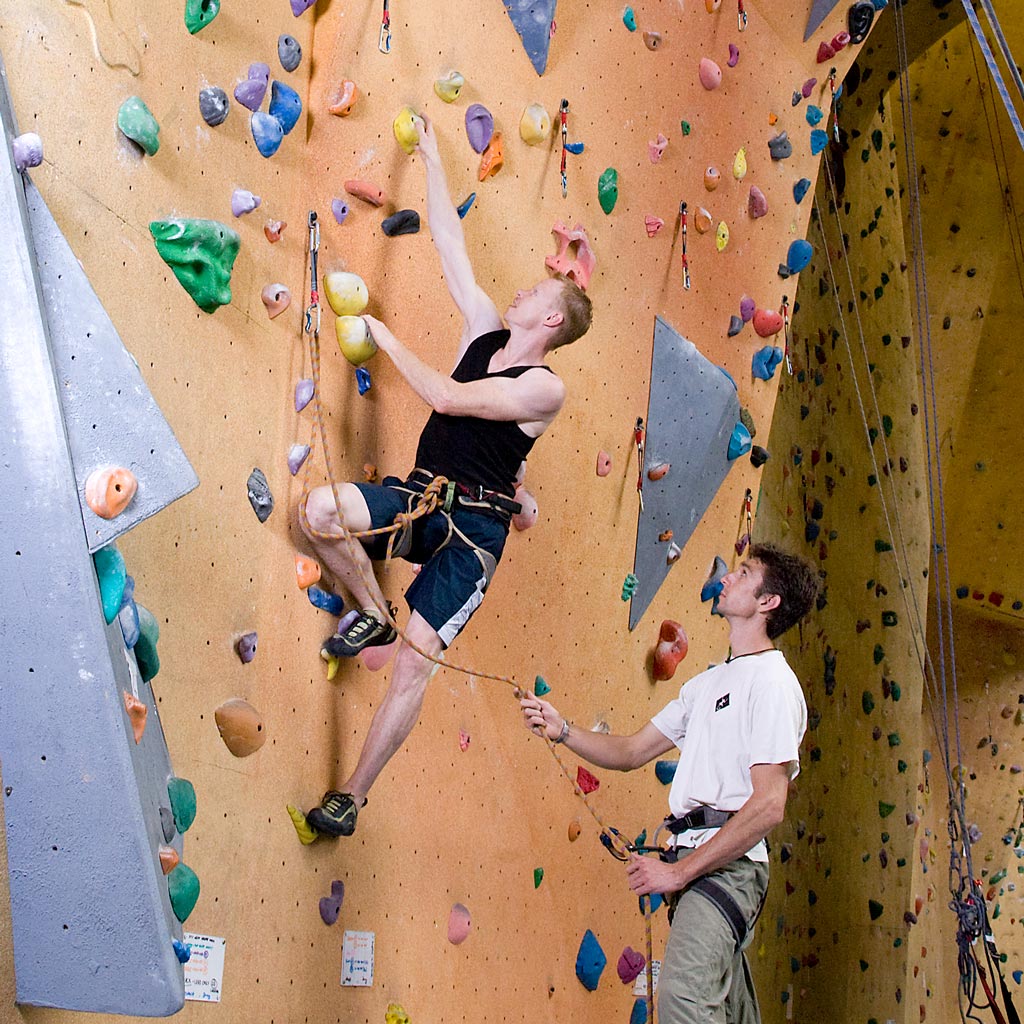 Times & Course Structure
---
All courses operate on a Saturday morning starting at 9am.
Note: the Standard and Advance Lead Courses are held on the same day and are a continuation of the Fundamentals Lead Course.
---
Fundamentals Lead Course ($99)
(3 ½ hrs) 9 am -12.30pm
---
Standard Lead Course ($120)
(4 ½ hrs) 9am - 1.30pm
---
Extension Lead Course ($150)
(5 ½ hours) 9am – 3pm (includes 30min lunch break)
---
Location
Sydney Indoor Climbing Gym,
1-7 Unwins Bridge Rd,
St Peters, NSW 2044
---
*Cost is per person and includes ropes and hardware.
Cost of entry is not covered and is payable on the day.
** Course times are approximate and may go longer than specified
It is recommended that climbers can climb a minimum Grade 17.
Successful completion of the course entitles lead certification at SICG, St Peters & Villawood.
Fundamentals
---
Essential lead climbing skills and belaying on an 'ATC'
Learn all the core skills
Standard
---
An expansion of the Fundamentals course
Incorporating Petzl Gri Gri2 belay device instruction and further skills development
Extension
---
Incorporating all components of the Fundamentals and Standard courses
As well as personalised coaching on more advanced lead climbing skills